Virginia Housing Alliance Website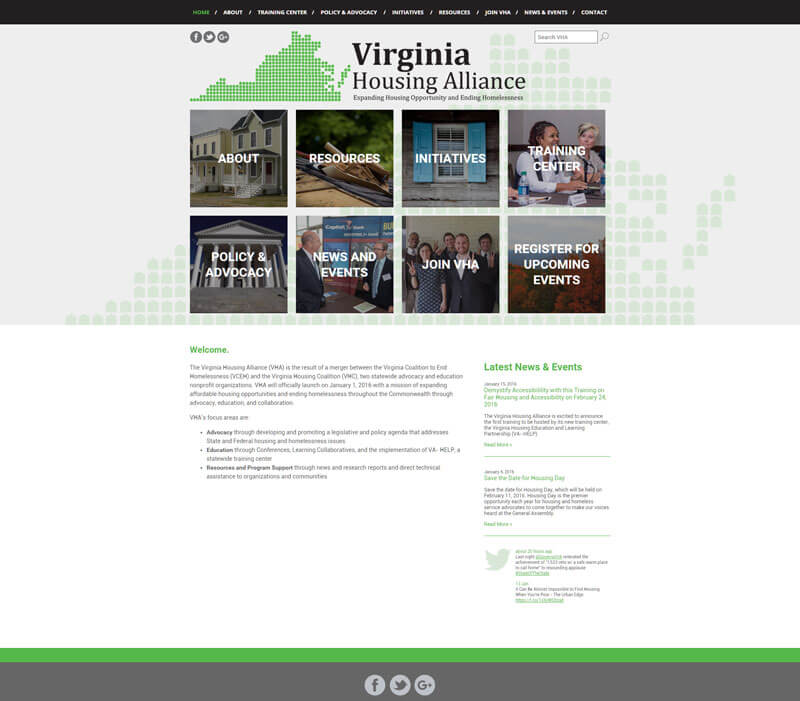 We are pleased to announce the launch of our latest project, VA Housing Alliance!
The Virginia Housing Alliance (VHA) is a result of a merger between the Virginia Coalition to End Homelessness (VCEH) and the Virginia Housing Coalition (VHC), two statewide advocacy and education nonprofit organizations.
You can view the website at vahousingalliance.org.