RPC Realty Capital, LLC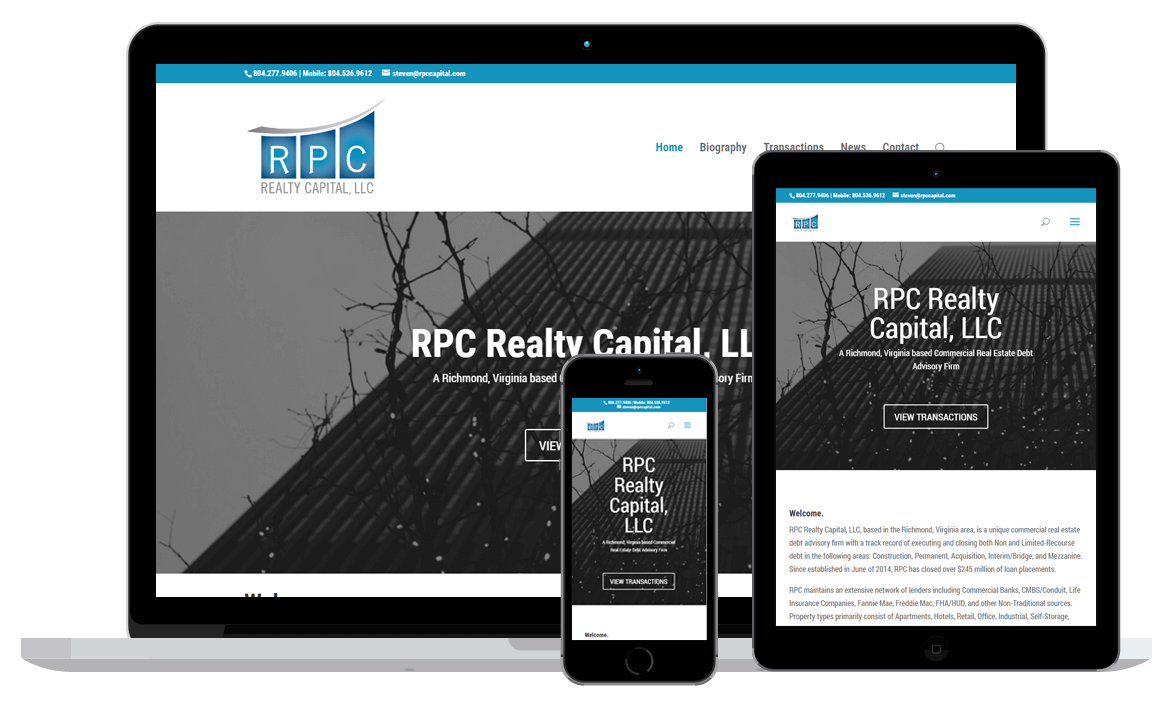 The launch of our latest project, RPC Realty Capital, LLC.
RPC Realty Capital, LLC, based in the Richmond, Virginia area, is a unique commercial real estate debt advisory firm with a track record of executing and closing both Non and Limited-Recourse debt in the following areas: Construction, Permanent, Acquisition, Interim/Bridge, and Mezzanine. Since established in June of 2014, RPC has closed over $300 million of loan placements.
The RPC website includes:
Our basic startup Divi WordPress package that is affordable for small businesses just starting out or businesses that do not have a lot of content.
Responsive format.
Google Fonts.
Free images from Unsplashed that are royalty free and spectacular for those who are on a tight budget.
Includes a Mortgage Market Update ticker
Has portfolio of transactions.
You can view the website at RPC Realty Capital LLC.
If your business is looking for a new website, get it touch!