Hospital Warehouse E-Commerce Website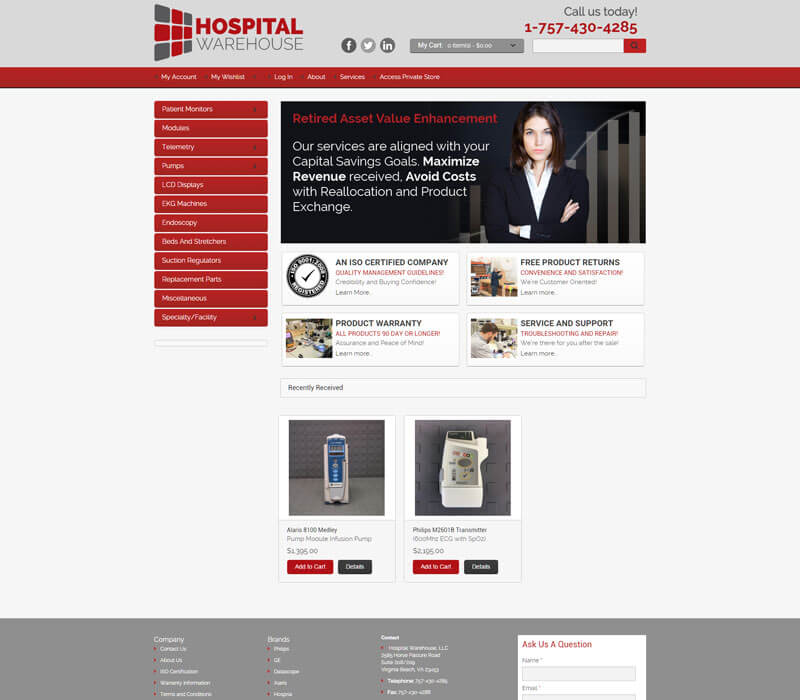 While working on the revamp of their corporate website, Hospital Warehouse, LLC asked WebWorx to research and develop an e-commerce solution for their online store, Shop Hospital Warehouse. We utilized the solution of Magento E-Commerce and created an on-line store that will be used as "private stores" for hospitals, doctors' offices, etc, so that they save money by purchasing pre-owned and used medical equipment and keep track of their purchases and reallocated items, as well as, selling used medical equipment to the general public.
Hospital Warehouse was founded in 2003, initially doing business as Medical Equipment Services of Virginia. Since then, they have become a trusted local, regional and national resource for pre-owned medical equipment, parts and repairs.