How to Hashtag on Facebook, Instagram and Twitter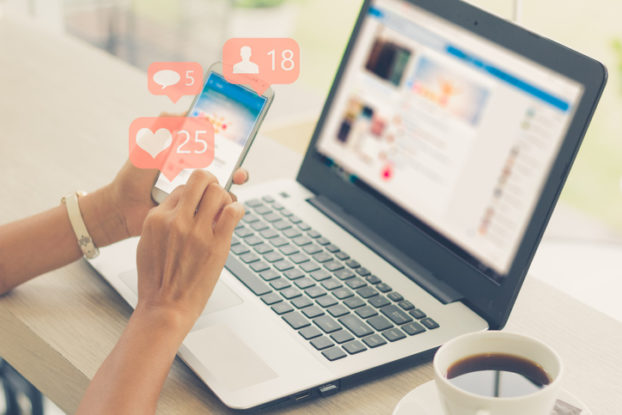 Hashtags have become a popular marketing strategy for many businesses, but each platform comes with its own hashtag best practices.
From increased engagement to consistent and relevant messaging, knowing how to best use hashtags on each platform is integral to success. — Urupong
Hashtags on Twitter
Twitter was the original platform to utilize hashtags, and using them there can be a bit tricky. Use them well, and you can extend your brand's reach by helping people find you. Use them poorly, and you could face backlash by the platform's very active users. "Make sure your hashtag is relevant to your messaging. You don't want to jump on a trending hashtag just to push your brand," writes one expert at Hootsuite. Due to the character limitations on a tweet, Hootsuite also recommends only using one to two hashtags per tweet.
Tweets with hashtags have been shown to increase engagement by almost 100% for individuals and 50% for brands. Make sure your Twitter profile is public to gain the biggest benefit in clicks, retweets, favorites and replies from your hashtags. To find hashtags, turn to Twitter's trending hashtags or tools like Hashtagify, Trendsmap or Ritetag.
[Learn more in our Quick Guide to Marketing Your Business on Twitter]
Different platforms reward hashtag use in different ways.
Hashtags on Instagram
The big news from Instagram this year is that the platform allows users to follow hashtags. That's great for small businesses looking to gain followers and engagement. However, there's a big caveat: Instagram's community guidelines clearly state that "posting repetitive comments or content" is not okay. It's bad for your profile to add the same hashtags to every post.
Like Twitter, the best way to use hashtags on Instagram is to find ones that make sense with your content. Nine to 15 hashtags have been shown to get the best engagement, as long as the hashtags are relevant. You can also add up to ten hashtags on an Instagram Story, but beware of making the story appear too cluttered.
To find the best hashtags for Instagram, see what your followers, competitors and influencers in your industry are already using. Some businesses use the Hashtag Suggestions feature from Later. Or you can find hashtags related to one that's worked for you in the past by typing the hashtag into Instagram's search bar or clicking on the hashtag in an existing post.
Hashtags on Facebook
Facebook is unique in that most of the profiles on the platform are private. On Twitter, only 12% of accounts are closed; in contrast, on Facebook, 82% of accounts are private. This makes it difficult to gain traction using hashtags.
It's unlikely you'll be able to generate any buzz on Facebook by spreading a hashtag. That's not to say hashtags don't have their place on the platform. Here are some ways to make Facebook hashtags work for you:
Use hashtags to make your posts searchable: A hashtag can help followers find specific campaigns or posts.
Promote campaigns across multiple platforms: Host a contest and use a hashtag to help users find it no matter where they interact with your company.
Make your posts interactive: In comparison with Instagram, Facebook posts with hashtags generated 12% more engagement than those without hashtags.
It's safe to use one or two hashtags on your Facebook posts. Keep them consistent with hashtags you're already using on your other social media profiles. The more frequently you can use a hashtag, especially a branded one, the more likely it is to catch on.
Reposted from https://www.uschamber.com/co/grow/marketing/hashtags-on-twitter-facebook-instagram 
Categories: