9 Web Design Trends to Watch For in 2018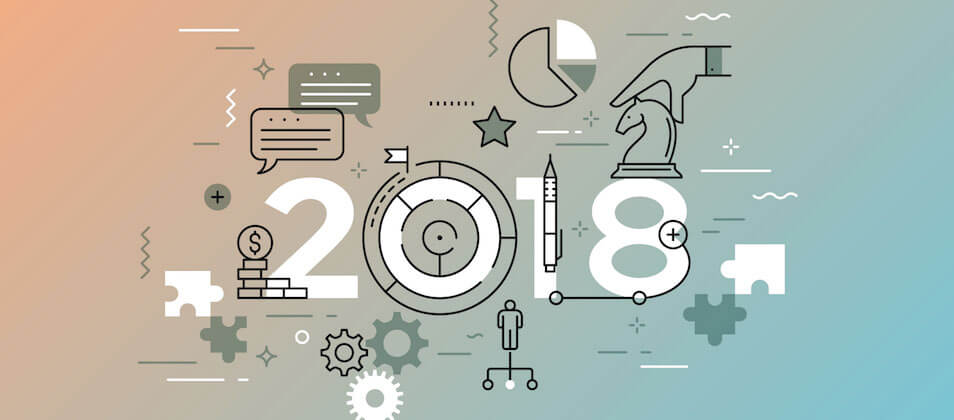 A new year is here, which means it's time to toss out all our old and bad habits. Right?
Of course, doing away with bad design habits is always a good thing. Inefficient processes and outdated techniques should always be replaced once you have a smarter way of executing them. However, doing away with the old? Well, if 2018's web design trends tell us anything, it's that "old" design trends from 2017 aren't going as far away as we might think. In fact, much of what I'm about to share is going to look quite familiar, just with a more modern twist.
Now, although many of the web design trends in 2018 are similar to ones you've been using the last couple years, that doesn't mean it's time to kick back and relax. The web design trends of 2018 have evolved a great deal as the technologies we use to execute them and our knowledge of what users want have been further refined.
So, let's take a closer look at what each one entails as well as some real-world examples that demonstrate each web design trend nicely.
The following web design trends have already started to leave their impression on the web, which is why there are already some cool examples of these trends in action. Keep reading to discover more about what's behind each of these design trends and to find out why these may be beneficial to use in your own WordPress web designs this year.
View article here https://www.elegantthemes.com/blog/resources/web-design-trends-2018
Posted on January 16, 2018 by Brenda Barron in Resources

Categories: